We are a small batch, handcrafted, botanical-based skin care line. We cater to you, an informed and selective buyer, who wants an effective, affordable, and toxic free skin care routine.
We can help you get your glow back and keep it.
Our premium, expertly curated skin care formulas are backed by 40 years of experience 
My 62 year old skin is living proof our line works!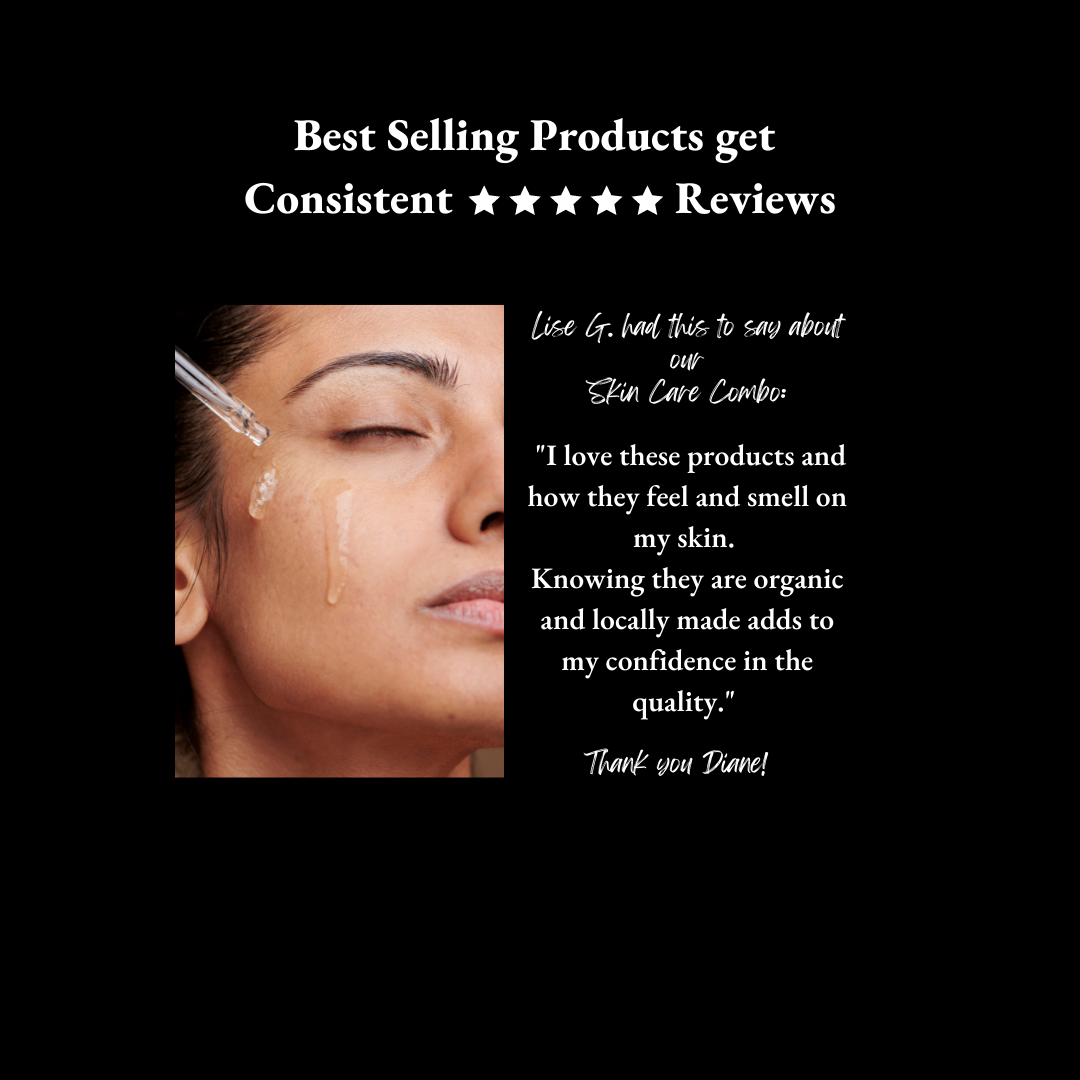 Age Defying Solutions
Get Your Glow Back
Our prime customers are between the ages of 40 and 65. But we are seeing a growing number of thirtysomethings using our serums to reduce acne scarring and minimize pores.
Contrary to what some think, facial oils and serums are wonderful for all skin types. Yes, even oily skin.
Top Seller on Sale Now
Green Tea & Neem Facial Scrub
We take the benefits of exfoliation to a whole new level! Beneficial for all skin types, and excellent for problem and acne prone skin.
Buy Now
Our Restorative Facial Oil begins with a Red Clover infusion
Red clover boosts circulation which in turn speeds up the body's natural elimination process which helps to clear skin conditions by moving the waste that builds up beneath the skin's surface.
Research shows that Red Clover can retard the process of skin aging due to its estrogen-like effects, helping to maintain youthful and vibrant skin. It also ensures appropriate skin thickness and the healthy keratinisation and vascularity of the skin.
Buy our Restorative Facial Oil
A Few of our Favourite Products
Revitalizing Day Cream

Our pro-aging moisturizer is rich and creamy and will leave your skin feeling rejuvenated and silky soft. Made for dry and/or aging skin. Use daily, alone, or in combination with our Bakuchiol Day Renewal to reduce the appearance of fine lines, large pores and age spots.

Revitalizing Day Cream

Sensitive Skin Soap

A soap gentle enough for babies!

Formulated for the most sensitive skin, our Sensitive Skin Soap contains only a handful of ingredients and is a wonderful face wash.

No harsh ingredients, nothing synthetic. Safe for the most delicate skin!

Sensitive Skin Soap

Revitalizing Eye Cream

Developed specifically for the delicate skin around the eye, our Revitalizing Eye Cream contains active ingredients aimed at reducing fine lines and dark circles.

This formula is rich in fatty acids and antioxidants which help firm, tighten and smooth the eye area.

Revitalizing Eye Cream